In the Unlikely Event by L. J. Shen (Book Review)
⭐⭐⭐⭐⭐ (5 Stars)
"You're the four seasons, Rory. And I promise to be your shelter in the winter. To bask in you in the summer. To crash into love with you in spring like it's the first time we've met. And when you fall? I promise to always pick you up."
Aurora is planning to make a trip to Dublin when she turns 18 to meet her father. Only to find out that he passed just two months short of her trip, and now she needs to visit his grave instead. Desperate to discover her roots and more about his mysterious past Aurora is thrown into an eight-year-long journey that includes real love, broken hearts, lies, betrayal and devastating plot twists.
In the Unlikely Event is absolutely captivating. Every word drips like liquid from the page carrying your forward to the next one like a wave. The pacing flows like the ocean, relentless, damaging, strong and beautiful.
Malachy Doherty is a busker. A talented musician playing at Drury Street in Dublin that is unimpressed with the glamours of the world. It's inevitable that the 24h meet-cute that Mal has with Aurora leads to a love of massive proportions that just refuses to give up. But unfortunately for both, in the most apparently pacific place and in the most unharmful looking people there's darkness looming, just waiting to strike.
ITUE reminded me of a murder mystery plot, with the different POV's and the secrets sewn carefully to the pages, leaving only the smallest clues behind. But becoming a sort of ''let's keep them apart'' mystery, and who did it? All of them.
Tolka became Dogville wrapped in an Agatha Christie setting, exposing a small devoted town full of secrets and ''protecting'' their own at the expense of the newcomers. A forbidden romance only forbidden because of the feelings of the ones that surround them. In a world where everyone's guilty, can fairy tales survive?
In the Unlikely Event is a very different book from L. j Shen's previous works. And although I really enjoy all her series, ITUE is probably Shen's best work to date. Refreshing, heartbreaking, hilarious, captivating and bold, very bold.
It's a romance book with a lot of depth. Characters are multidimensional, they are never only heroes or villains, they are real and flawed. Mal and Aurora face a world of problems, but they never give up fighting for what is right. Their happy ending is one they fought for, with blood and tears, and it's one that they absolutely deserve.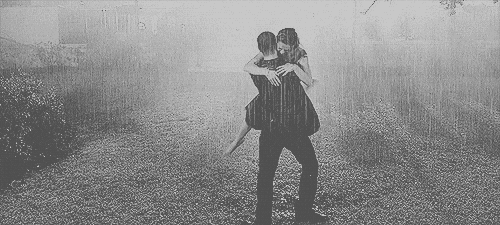 Be aware of trigger warnings for rape, abuse, maltreatment of an infant, cancer, miscarriage, infertility issues, drug use, and alcoholism.
Add IN THE UNLIKELY EVENT to GoodReads

About LJ Shen

L.J. Shen is a USA Today, Washington Post and Amazon #1 best-selling author of contemporary, New Adult and YA romance. Her books have been sold to nineteen different countries. 

She lives in California with her husband, son, cat and eccentric fashion choices, and enjoys good wine, bad reality TV shows and catching sun rays with her lazy cat.

Connect with L.J. Shen

Facebook: http://bit.ly/2OhSvp1

Twitter: http://bit.ly/36ELHZc

Pinterest: http://bit.ly/2oMbFsu

Instagram: http://bit.ly/2AIOiTo

Stay up to date with L.J. Shen by signing up for her mailing list:

Website: http://www.authorljshen.com/