He Hates Me by Isabella Starling & Rina Kent (Book Review)
⭐⭐⭐ (3 Stars)
When there's a note at the beginning of a book telling you that you'll see some extremely dubious situations ahead, you probably know you'll get into something kind of crazy. So, first of all, if you don't like very dark/taboo romances with violence, dubious consent, and straight-up madness, you definitely won't like this.
I thought I wasn't a fan of dark romances, but oh boy, did I go down the rabbit hole with this.
He Hates Me tells the story of Jasper and Georgina. Jasper is the number one hitman for a huge mafia family. When he was a kid bouncing from foster home to foster home, Lucio Costa (a mafia boss) saved him and trained him. Jasper is currently extremely violent and known to simply "get the job done". He's investigating a new hit for Lucio when he crosses paths with Georgina and gets completely obsessed with her.
Georgina is a nurse with a very boring life. She lives with her two cats and doesn't go out a lot. With no family and only a few friends from the outside, she lives a simple life. But Georgina has her own skeletons in the closet. When no ones watching she's not the plain sweet girl the rest of the world sees.
The push and pull between them is interesting, but more than that I was really intrigued by the mafia plot. It was very well executed and I loved the plot twist.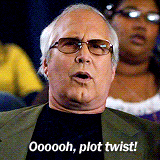 This is a very explicit erotic book, with some incredibly kinky scenes. It reminded me of fanfic in a way. And again, this is VERY dark. Jasper is a stalker and a psychopath. Georgina has a lot of trauma and issues she needs to work on. I'm not defending their attitudes in any way, shape or form. But the book is also very aware of what is doing, and this is more about suspending disbelief and following their dark tale. And if you are intrigued by mafia/taboo romances, this is one of the few that held my attention, and I'm really curious to see where the story will take us.
ARC kindly provided in exchange for an honest review.